On the evening of my actual birthday and while sober...ing up I saw Florence Foster Jenkins and Love & Friendship which were both good but not great.
The first one - Hugh Grant easily stole the show there. Simon Helberg is getting lots of love for his performance and I do adore him in The Big Bang Theory and his Nic Cage impressions are amazing but I didn't exactly buy what he was selling here. His character was so awkward around men I kept waiting for the reveal that he was gay. He was also so delicate and naive in some scenes but in other scenes not so much, so the characterization was all over the place. Still, it was nice to see him in a big, potentially Oscar buzzed movie since he is a very funny guy and I hope he has a good career. Streep was good as usual but it was really Grant's show who finally had more to do than he did in most of his roles. His character was absolutely wonderful too and already entered my favorite movie husbands hall of fame.
Love and Friendship was better than FFJ in that it was funnier (Florence made me shed a tear during the Carnagie Hall scene) and I was looking for a comedy. The whole movie had a very witty script but Tom Bennett in the role of idiotic wealthy Lord won the movie - he was so funny! I was shocked this guy didn't star in anything well known so far, I was sure he was in some famous British comedy or TV series before. Kate Beckinsale was decent but her performance and looks (so plastic!) are both overrated. If anything I thought the ensemble, together, was outstanding.
Shia LaBeouf was almost in Suicide Squad (in Scott Eastwood's role). I know lots of people are like "he would team up with Jared" but I think boo boo would be scared of this dude. Boo may be a whore and an eccentric but he is not violent, out of control drunk. He sends condoms, not throws them at people. Also Hardy was supposed to be to be in Squad at some point. Between Shia and Hardy beating up on each other (Lawless set, anyone?) Jared would be the studio's dreamy gentle flower to work with.
Can this sow (no offense to pigs) just go away? I'm so thankful she didn't sit next to boo boo. The thought of that being in the proximity of the divine is chilling and disgusting. Also you gotta love how the guy she was talking about only said this. He probably has no idea who she is and wants nothing to do with her attention seeking antics.
This is how badly Sony doesn't want to have to hire Hiddletits for Bond gig.
Jesus Christ, Craig must be laughing his ass off. Daniel take that money. Turning down $100 mil is having big balls. Turning down $150 mil is fucking mad.
Get that money and crush Hiddelston's dreams. Make him realize he stunt bearded with Taylor for nothing. Or don't take that money and by god let Idris Elba get the role and have the most GQ mother fucker alive take the role and demolish it with his fine ass. Anyone else as Bond in this moment would be such a colossal waste of Idris Elba's fine ass looks and voice made to be Bond.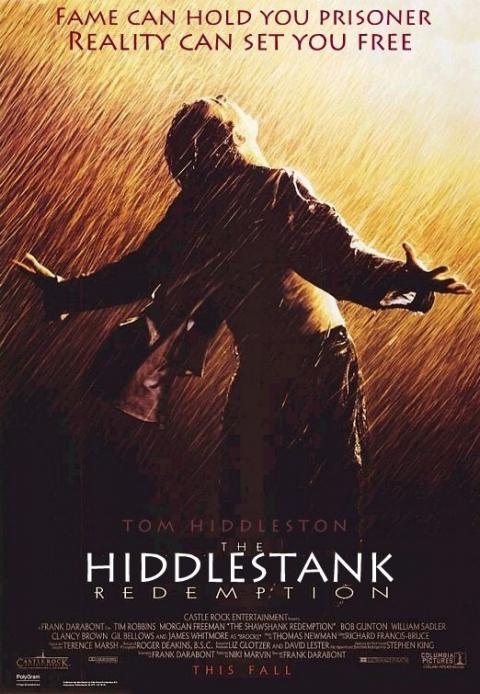 So first he poses in that I love TS shirt like a whore and now he bitches about feeling like a whore? There is literally no way to spin this mess in his favor. Hiddleston, no matter what he does will just come out of it as a lame famewhore who couldn't even pull off publicity stunt and it backfired hilariously. I mean it's embarrassing to do publicity stunts to begin with but when they go wrong? He is like a child who wanted to impress fellow classmates with his breakdance skills and in the middle of them he fell on his ass, broke his tail bone, started crying and then when he was being carried off by paramedics, his pants fell off and it turned out that he has a small dick..
He can always say or pretend he is gay or something. And that this was his desperate attempt to hide it. I even have the perfect guy for him - Bloom. He has zero shame too.
Between no balls and tiny dick (Yes, Brit, it is tiny!), it's like it's written in the stars, you guys!
Then this happened.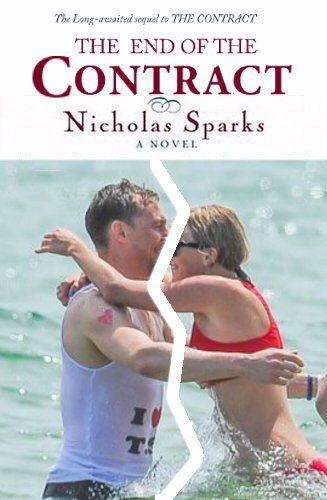 "She was the one to put the brakes on the relationship. Tom wanted the relationship to be more public than she was comfortable with. Taylor knew the backlash that comes with public displays of affection but Tom didn't listen to her concerns when she brought them up. [Tom is] embarrassed that the relationship fizzled out."
If Johnny Depp has the best PR team in the world, Hiddles has the worst one. He is coming off as a fame whore even in a press release about the relationship that made him into fame whore in the first place!
The frightened cats are alone with her again. Where is Peta when you need them?
Good God, man. This is so much worse than that time Kaley Cuoco and Henry it came from the deep and it can go back Cavill pretended to date by going out for grocery shopping ONCE. Three months Hiddleswift lasted and nothing came out of it then further alienating the public and delivering fizzling out instead of a spectacular blow out. Couldn't they pretend to beat each other up? Since it's clear Tay has the upper-hand here couldn't she like smack him, publicly? At least that would be exciting. Say what you want about Lindsey Lohan but at least she puts some energy in her fame whoring.
Here is his PR team trying to spin different, more Bond-friendly story
And here's Idris and Chris Hemsworth trolling this bitch.
Because the one thing missing from the whole Johnny Nine Digits saga was Marilyn Manson's endorsement.
That article on Celebitchy is a mess, tho. Manson is not saying Heard crucified Johnny Lost My Mind on Ibiza Depp. He is just saying the media did.
The Roast of Rob Lowe was fantastic. While none of it was as funny as Ross and Hader during Franco's it made me laugh so much and I actually watched it twice already. Rob was a fantastic sport and his closing rebuttal was hysterical. I also liked that he was so polite to Ann Coulter - yeah she deserved all those jokes at her expense but Rob laughed politely at her jokes (I actually didn't think she was that bad and it was clear she was nervous as fuck, she was stammering so bad) and was very encouraging. I loved Spade as the master of ceremony and lost it when Spade said "look how hot he is...there is no dry pussy in this place!". They really went hard after some stuff - Spade made a quip about Charlie Sheen having AIDS and few people made jokes about the fact Pete Davidson's dad (firefighter) died in 9/11. Jimmy Carr delivered the most outrageous one - "I'm appalled that people would come here and make fun of the sacrifice Pete's dad made on 9/11. This is not the Roast of Pete Davidson's father. That happened in 2001". I also had no idea Lowe, back when he was very young, made a sex tape with sixteen year old girl. LOTS of jokes about that too. Here are some of the best:
Rob has been clean and sober for 26 years. To put it in perspective if sobriety was a baby he would have fucked it 10 years ago - David Spade
People call Rob a bad actor but it's only because they never saw him tell his wife he didn't fuck that nanny - Pete Davidson
Rob in both of your sex tapes you appeared with two other people. Good God, man, you can't even carry a sex tape - Rob Riggle
Rob you're so fucking hot I can barely take it. Rob truly defies age....restrictions. Look at you, you're a fucking Adonis. You're like sculpted...you put the "statue" in "statutory rape" - Nikki Glaser>
Jeff Ross was dressed as Prince and remarked "I'm dressed like Prince to roast a queen!". He was the funniest - "Rob it's not easy for actresses in their 50s but you keep swinging baby.", "When Comedy Central called me and asked me if I participate in your roast I said "I'm with her!", "Prince is gone but not forgotten...as opposed to Rob Lowe who is forgotten but not gone".
Just so fucking funny!
ManJello is Deathstroke
I really hope Villeneuve won't say that shit about the lighter to boo boo. Jesus, the set would burn down because you know he would probably take it literally.
Here's JDM talking erotically of Lucille.
Leo is still out in the open and not hiding from feds
Kanye's fashion show was a hysterical mess
Here's trailer for Gold with McConaughey. Looks pretty good!
So Suicide Squad is not the worst thing Will Smith did this year...
Mel Gibson hates BvS. Also his newest movie got a roaring 10 minute long standing ovation in Venice.
Here are the pictures from London premiere of Bridget Jones' Baby which apparently doesn't suck.
Gustav's surgery was on Wednesday and it went well. His trachea is now completely fine but he needs to take medication for the next 30 days. He is also seriously pissed off at us - yesterday when we got him he was too high to care so he ignored us in the car, but today he is seriously mad and throwing dirty looks all the time. But he is healthy and can breathe normally now so it's all good!
Alex features Ed Harris in his In Character series
Brittani killed boo boo in that game. It's an outrage.
Stephanie lists her favorite book adaptations
Fisti gives his awards for 2000. The real story here, though is the amount of comments he gets. I bare my fucked up brain every week and you cannot move your ass to drop 'shall we call for help?". Dudes, come on.
Ruth shares Five for Fifth for this month
m.brown reviews the pretentious misfire that is The Lobster
RELATED POSTS: